By NS Novelties
This is my 3rd product review from
NS Novelties
something I was really excited to try as I have only recently tried kegal balls for the first time. These are not only beautiful crystal glass but great for sexual health too. Those of you that know me, know being an ex-nurse a toy that will help health as well as give pleasure is important to me.
Here is an article I wrote explaining everything about your pelvic floor and why we need to keep it exercised.
Explore your pelvic Floor
Here is a basic diagram showing you how it effects everything down below; Bladder, vagina, rectum and your anal sphincter.
Our pelvic floor muscles, can lose their strength for many reasons, childbirth, certain pelvic problems and ageing.

This leads to embarrassing symptoms such as incontinence and lack of sexual pleasure.
A weak pelvic floor literally sags, and when the muscles are weak, you'll find it very difficult to get them back with the usual squeeze "n" release' exercises.
If it bears weight for a long time (such as pregnancy), the muscles or tissues can become over stretched and weak. This can be a normal temporary problem after childbirth; but without exercises will cause problems in later life.
The signs of a weak pelvic floor are
The feeling of needing to urinate frequently

Incontinence,

Inability to orgasm or struggling to do so.

Sex becomes less satisfying,

leaking when you cough or sneeze or laugh,
If you want to know more detailed information please have a peek at my full article
or if you have questions contact me directly.
These beautiful crystal eggs comes in 3 designs, Black and white, pink with white strips and mine which I love which is the Clear with pink strips.
They arrive in a white cardboard box with a perfect graphic image of them on the front and on the back there are windows showing them clearly as they are. The packaging is beautifully discreet that could easily be given as a luxury gift to a friend. Most people probably wouldn't know what they actually are anyway.
The whole collection is made of the highest quality 100% hand-blown Borosilicate glass also known as "Thermal glass", which is the most durable and safest glass used in sextoy glass manufacture today.
These 2 elliptical shaped glass eggs are individually made by highly skilled craftsmen and it really shows, you cant help but juggle gently in the palm of your hand (my Oh is squirming at this moment), they feel so cool and so smooth, just gorgeous.
These hand made crystal eggs are clear with pink strips painted onto them giving that gorgeous femininity. They are smooth in your hands with a nice substantial weight to them of 3.40 oz.
Here they are compared to chicken eggs.
Well it had to be done didn't it; corny as it is; how could I miss an opportunity to photograph these stunning crystal eggs with our breakfast.
They measure 1.75 in length and 1 inch in width so are quite small. Seen together with chicken eggs you can immediately see how small they are; perfect for those of us still new to kegal exercisers.
They are designed to be inserted into the vagina either one at a time or both together to help strengthen our kegal muscles; being glass you can also heat them up or cool them down for that extra pleasure.
With your eggs you also get a gorgeous satin black bag to keep them in, protecting them from scratches and dirt; a nice touch that really gives a luxury quality to them.
Also included is a detailed leaflet explaining what our kegals are and different exercises and how to use your eggs properly, this is surprisingly detailed.
In my last review on kegal balls I explained that I am quite nervous about getting this type of toy stuck, I will always remember a very embarrassed lady coming into A&E having a weeble stuck in her vagina and had to have "a weeble extraction" yes that is what I had to write in her notes bless her. She had spent hours trying to remove this and of course this has had a lasting impression that has stuck with me for years.
Tapered thin end
So being the wimp I am I popped both eggs into a very thin condom and using plenty of my favorite
Give lube
inserted them, being slightly more pointy than a real egg the first inserted easily, but as I tried to insert the second one, the first was already trying to slip out; so seeing the funny side to this I laughed and the more I laughed the more they kept popping out it was like a carry on film...eeep.
Finally I managed to get both eggs inserted being so small I couldn't feel them inside until I started to move around a bit.
Using their instructions I clenched and held for the count of 3-5 seconds, then release for 5 seconds, when you release notice how your muscles feel; then I did approx 5 repetitions of Squeeze/hold/release. Walking around I was aware they were there but had no discomfort; but when I went to sit down I felt a little pinch so I think they had moved around with all my clenching and movement. So the next day I inserted them rounded end first not tip end ...doh and I haven't felt the pinch since.
I think inserting both together for me was too much being so new to these type of toys; so I have been just inserting one at a time and this feels perfect.
I am quite a tight girl anyway so my OH has told me; plus I haven't ever had a baby and I have done some kegal exercises all my life by clenching myself; but probably not as much as I should have been. But I have never used any toys to help before. So now I am hoping to see some results but I have the knowledge that I am doing my kegals regularly, its a good feeling.
Being glass it is non porus and completely waterproof so you can wash your eggs under hot soapy antibacterial water or rinse in the bath or shower. It can even be sterilised in your own dishwasher. I always use
Lelo sextoy cleaner
as it can left on and it still continues to work with no need to rinse.
These are extremely durable but its obviously advisable not to drop them on a hard surface or against a rough surface like brick etc as they will scratch. Always check you eggs before inserting for any scratches or flaws.
You then store your crystal eggs in their own satin black bag.
Rounded bottom end, this looks stunning when the light catches these.
I love my crystal eggs not only are they brilliant for my sexual and every day health they are beautiful to look at. They are excellent quality with no flaws bubbles or scratches they are perfectly crystal clear.
They can even be left on show in a glass bowl for display as no one will really know what they are for, at the moment I using them as paper weights to stop my household bills from floating away. I have them in my living room on show as they are absolutely stunning when the sun passes through the beautiful glass, giving rainbow effects across the walls.
These are perfect for those like me new to kegal toys or those who use them regularly, they feel completely different to normal kegal balls due to the elliptical shape plus the fact you can heat them up or down for temperature play too.
Heat them up in hot water and roll them over stressed or sore back and muscles they feel amazing. They are a great gift for any girl we all need to exercise those muscles to help improve our sexlife, you know they are working when your other half exclaims how tight you are and how hard you can grip him inside. Im sure he will tell you if they are working or not. Just enjoy!
Durable glass,
Stunning hand made crystal,
beautiful hand painted pink lines for design,
Can be heated up or down,
Satin bag to keep them in,
Maybe a little too pointy of some.
Always looking for unusual ways to photograph my products I was lucky enough to find an unused birds nest in my garden and couldn't resist this pik.
You can buy your
Crystal Premium Glass Eggs - Pink Strips
from
NS Novelty
stockists in the US
and
SextoysUK
In the UK
for only
£20.95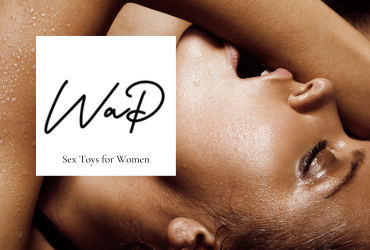 All my thanks to NS Novelties for sending these gorgeous Crystal Premium Glass Eggs
x